Placed on Register of Historic Kansas Places
On June 4, 2020, the US National Parks Service notified the City of Topeka that the nomination of Fire Station No. 7 has been officially listed on the National Register of Historic Places.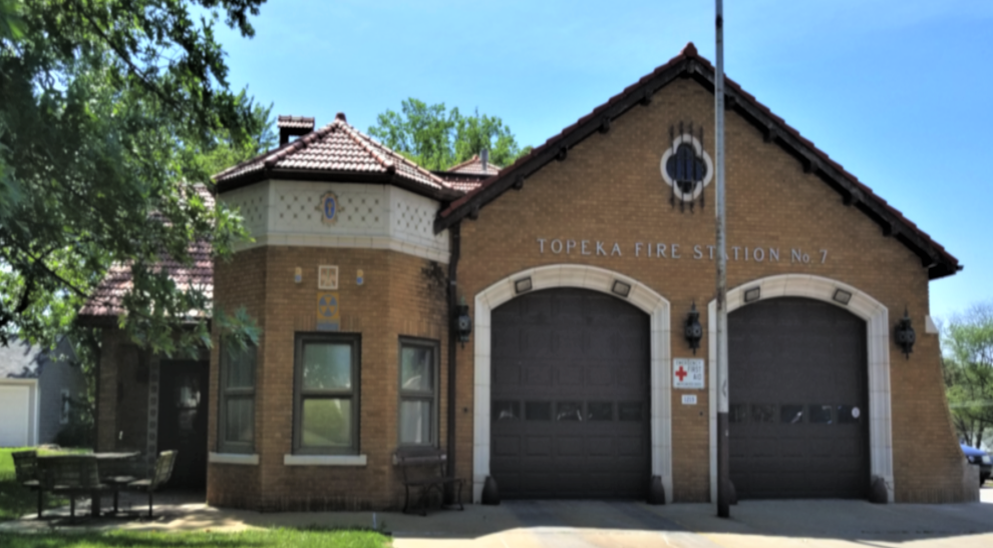 Fire Station #7 – 2019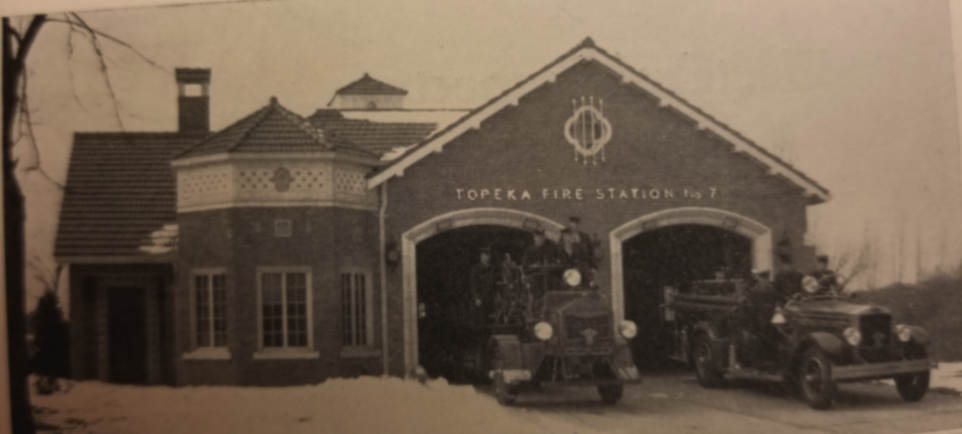 Fire Station #7 – 1935
Fire Station No. 7 is located at 1215 SW Oakley Avenue within the central portion of Topeka. Designed by W. E. Glover of the Topeka architectural firm of Cuthbert and Suehrk, this 1 ½ story structure was designed to serve as a two—engine fire station. This station was constructed in 1935 through Works Progress Administration to service the newly expanding areas of western Topeka, including the newly developed Westboro neighborhood located one block to the south. The Spanish Revival architectural style of this station, in fact, mirrors one of the designated architectural styles designated by covenant within the Westboro neighborhood. Funding for this station was further enabled through a public bond approved by voters in 1926, specifically intended to provide fire services to these newly annexed areas.
Station No. 7 shares an identical floorplan and similar architectural features to two other fire stations in Topeka, those being Fire Station No. 5 at the southwest corner of SW 17th Street and SW Topeka Blvd, and Fire Station No. 6 at the southwest corner of NE Seward Ave. and NE Woodruff Ave. in the Oakland neighborhood. All three were WPA projects, and all were designed by the same architectural firm of Cuthbert and Suehrk. Also, all three stations are excellent examples of the transition of the design of the American fire station to a smaller, more residential form, known as the "bungalow fire station."  The nomination for Fire Station No. 6 will be heard by the Kansas Historic Sites Board of Review on August 1, 2020.