River North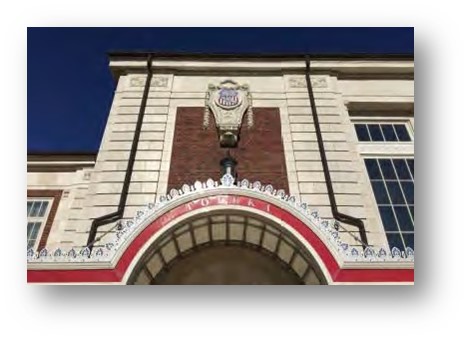 Great Overland Station is a beautiful, historic asset that cannot reach its fullest potential without major improvements to the surrounding area. The planned Topeka Riverfront Park would make the area more appealing and provide another destination to bolster visitation. These improvements should include opportunities to meaningfully connect with the river and to cross it by walking, biking, boating, and perhaps even zip lines right over the water. Several nearby industrial properties should be adapted to infuse art into the district through major mural projects, decorative lighting, and potentially an immersive indoor art experience that could act as another anchor for the district.
Build upon Great Overland Station
Riverfront park
Connection to the river
Greenways & trails
Community event space
Incorporate art
Open space
Resources
Contact Dan Warner at dwarner@topeka.org or 368-3006 if you have questions about the planning process.