Historic Kansas Avenue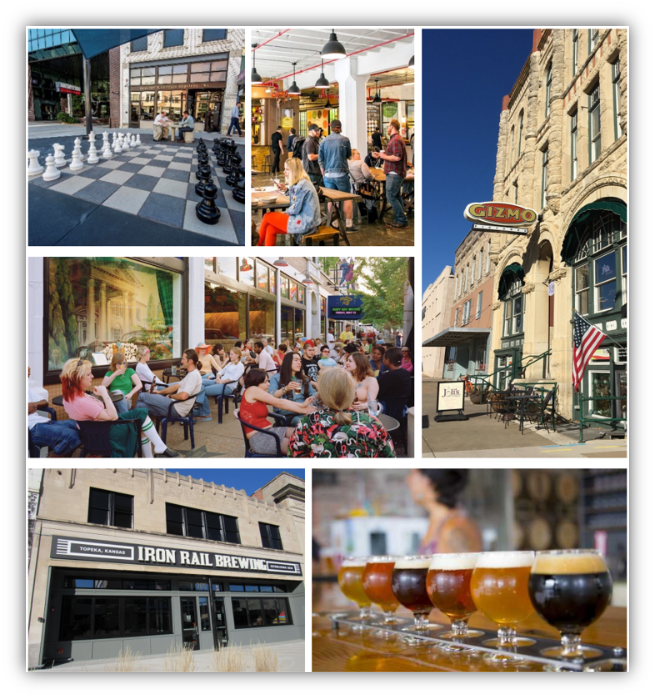 The stock of historic commercial buildings on South Kansas Avenue is unparalleled in the City of Topeka and this burgeoning mixed-use district that will continue to evolve as the centerpiece of Downtown. As more residents and workers are drawn to the area, the quality of commercial spaces will continue to improve. Independent shops and restaurants will benefit from being clustered together in this special district, which will be the prime spot for people watching and outdoor dining.
Mixed-Use
Destination
Independent restaurants
Historic
Active street life
Outdoor dining
Upper-floor residential
Resources
Contact Dan Warner at dwarner@topeka.org or 368-3006 if you have questions about the planning process.