Already been here before? If your on-line account is already set up, access it online. If you have not yet set up your account you must follow the instructions below. Note: Please allow two business days for payments to be reflected in your account.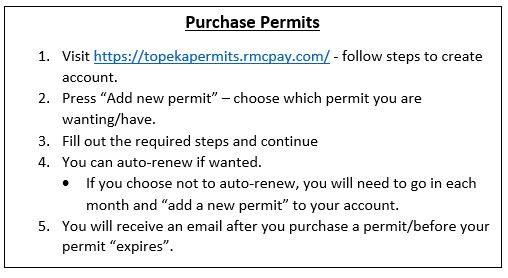 Getting Started
You can manage your City of Topeka Parking Services accounts on-line now and make payments using a credit or debit card.
If you are setting up a new account you must visit the Parking Services office at 620 SE Madison, 2nd floor to fill out a contract. You will need your current invoice to pay online; there is no password required.
FAQs
Will I continue to receive a paper Parking Services bill in the mail if I register for the online system?
Yes
Can this system be set to automatically make payments for me against my credit/debit card?
No- you must authorize each payment each month