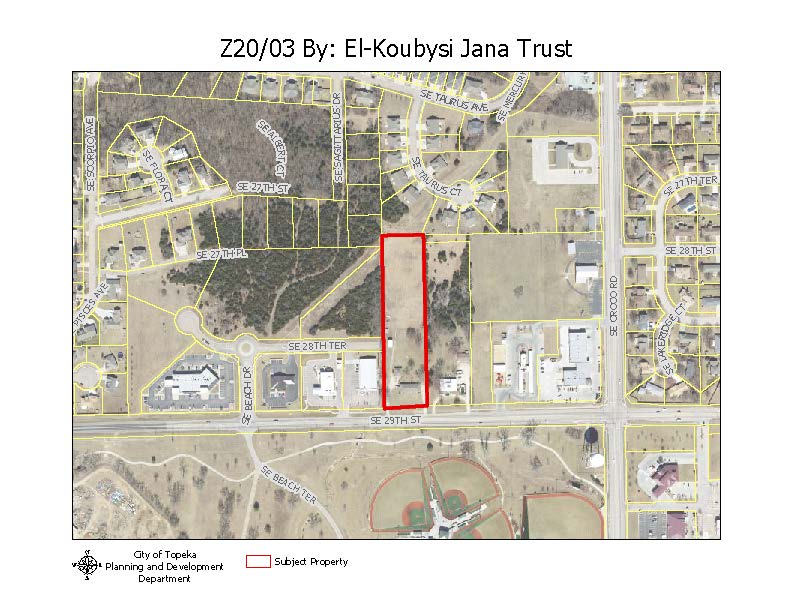 Z20/03 by Abdulraham M. El-Koubysi, Trustee for El-Koubysi Jana Trust, requesting to amend the district zoning map on property located at 3440 SE 29th Street from R-1 Single Family Dwelling District to M-2 Multiple Family Dwelling District to allow for conversion of the existing single family home to a duplex, as well as conversion of attached garage to use as a single family dwelling. Future development will add three duplexes on the north side of the property upon the extension of SE 28th Terrace.
Planning Commission Hearing Date:
September 21, 2020
Planning Commission Outcome: Recommend to the Governing Body approval of the reclassification of the property from "R-1" Single Family Dwelling District to "M-2" Multiple Family Dwelling District.
Agenda Packet Items available 10 days prior to Hearing Date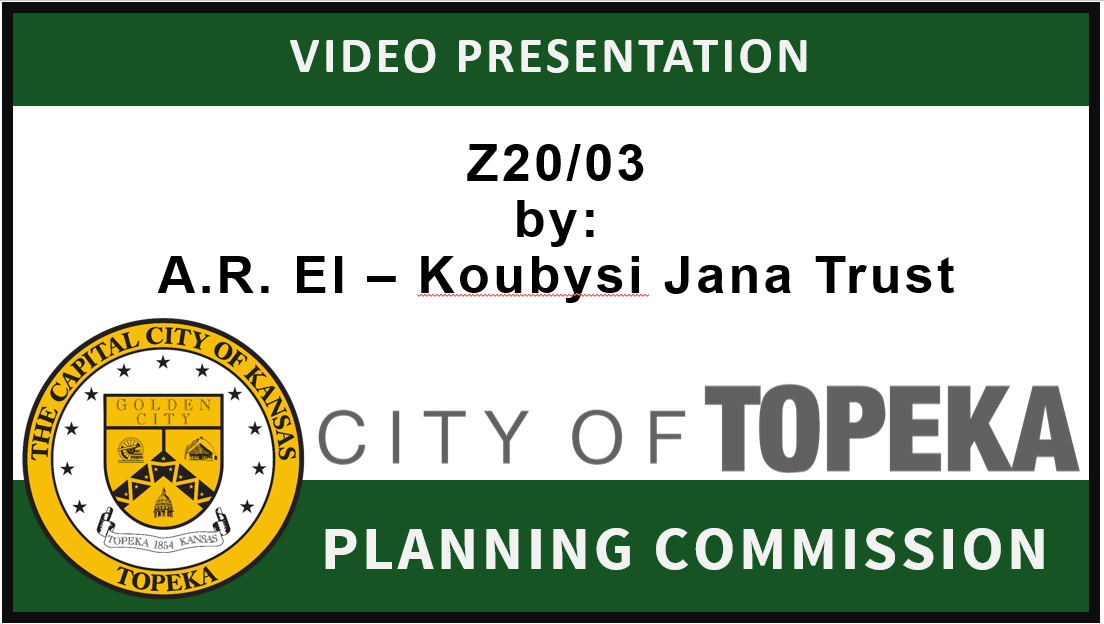 City Council Date:
t/b/d
---
Site / Project Information

Locate the property on our interactive zoning map
In the search bar, enter the address of 3440 SE 29th Street or PID # 1321004001012000
---
Contact Information
Case Planner:
Annie Driver / City of Topeka Planning & Development
Phone 785-368-3728
Email Annie
---
---