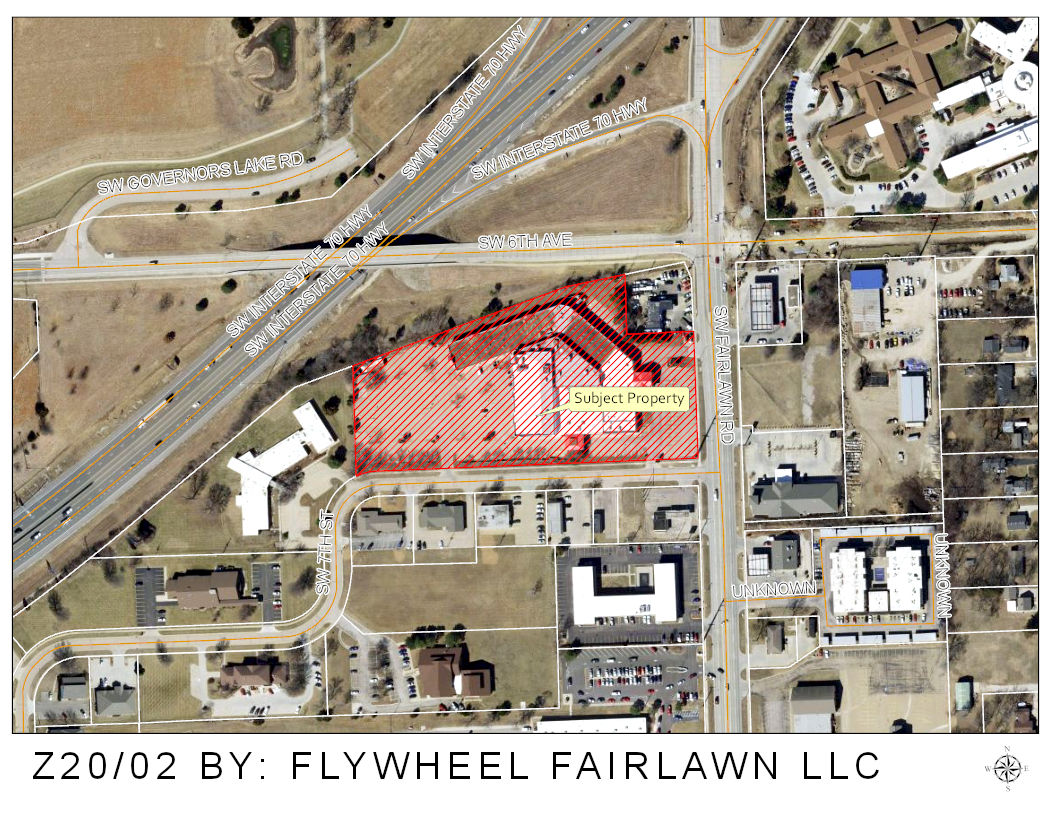 Z20/02 by Flywheel Fairlawn, LLC requesting to amend the district zoning map on property located at 605 SW Fairlawn Road from C-4 Commercial District to M-3 Multiple Family Dwelling District to allow for use of the existing hotel property as residential apartments.
Planning Commission Hearing Date:
August 17, 2020

Planning Commission Outcome: Recommend to the Governing Body approval of the reclassification of the property from "C-4" Commercial District to "M-3" Multiple Family Dwelling District.

Planning Commission Agenda: Z20-02 Agenda Items
Agendas are ready 10 days prior to hearing date.
Full agendas and additional Planning Commission information is available here
City Council Date:
September 15, 2020
---
Site / Project Information

Locate the property on our interactive zoning map
In the search bar, paste in the address of 605 SW Fairlawn Road or Parcel ID # 0983301001002000
---
Contact Information
Applicant's Representative/Professional Agent:
Case Planner:
Annie Driver / City of Topeka Planning & Development
Phone 785-368-3728
Email Annie
---
---