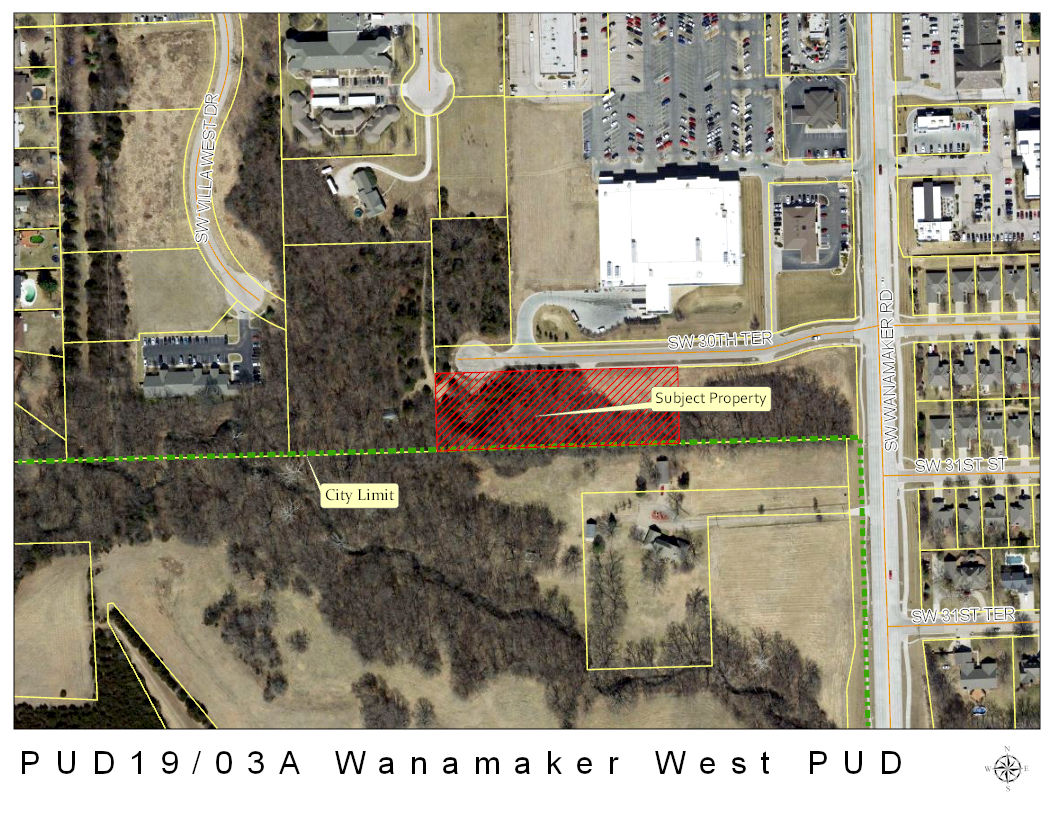 PUD19/03A Wanamaker West Development PUD by: Cook, NT & Flatt, DW & Strobel, Kenneth E Trust d/b/a CF&S PR, requesting a major amendment to the Master Planned Unit Development Plan (C-2 commercial uses and other specified uses limited to Self-Storage Types I & II and Building, Construction, & Mechanical Contractor Office) on the 2.1 acre property located on the south side of SW 30th Terrace at the end of the dead-end street to allow for Indoor Recreation Type II and accessory Drinking Establishment (indoor simulated golf facility).
Planning Commission Hearing Date: August 17, 2020
Planning Commission Outcome: Approval of the PUD Master Plan, subject to conditions listed in the staff report.
Planning Commission Agenda:
PUD19/03A Agenda Items
Agendas are ready 10 days prior to hearing date.
Full agendas and additional Planning Commission information is available here
City Council Date:
September 15, 2020
---
Site / Project Information

---
Contact Information
Applicant's Representative/Professional Agent:
Bryan Falk, Falk Architects
Email Bryan
Case Planner:
Annie Driver / City of Topeka Planning & Development
Phone 785-368-3728
Email Annie
---
---