On October 21, 2019, the City of Topeka hired the first independent police auditor and thereby established the office of the Independent Police Auditor (IPA). The IPA was created for the purpose of auditing the Professional Standards Unit (PSU) investigations of citizen complaints alleging misconduct and/or improper service by the Topeka Police Department (TPD) and all use of force reports.
The goal of this type of civilian oversight is to instill confidence and transparency in the complaint process.
The Auditor independently reviews investigations conducted by PSU for the purpose of determining if the investigation was complete, thorough, objective and fair. The Auditor may review all reports, statements, videos, and evidence necessary to establish these goals.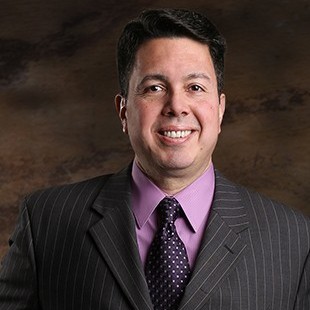 Ed Collazo
Phone: 785-368-3730 or
Email
A complaint may be returned for further investigation should the Auditor determine that the investigation is not complete. The Auditor has authority to conduct investigations. The Auditor does not make determinations regarding disciplinary action. The IPA is appointed by and reports directly to the City Manager.
Responsibilities of the Independent Police Auditor
The responsibilities of the Office of the Independent Police Auditor are:
To serve as an alternative forum where citizens may file complaints
To review all completed investigations of citizen complaints and use of force by TPD PSU
To monitor on-going investigations as deemed necessary
To do its own investigations
To be an independent civilian oversight of use of force incidents such as officer involved shootings and deaths in custody
To conduct outreach and public awareness of the checks and balances that exist within the civilian oversight of TPD
LGBTQ liaison
Ed Collazo serves as the liaison between the City of Topeka and the LGBTQ  community. He will serve as the point of contact for the LGBTQ community and provide an internal source of support, promoting cooperation between the City and the community.

Quarterly Report:
Quarterly report 08-20-2020

Other Reports:
Report 2020-00099160
Report 2020-69641
Report 2020-00077724
Fill out an Official Complaint
Use the online form below, or download a PDF form and send it to ecollazo@topeka.org.