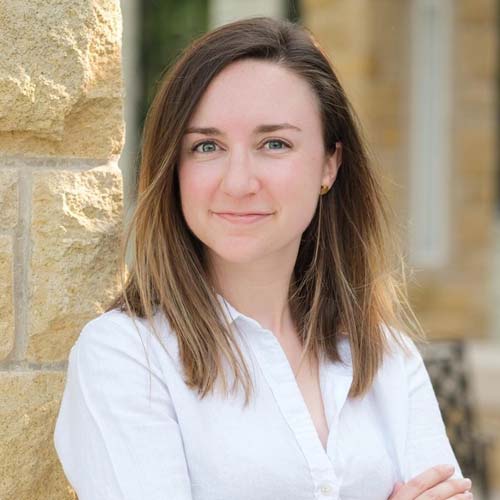 785-422-0018
hnaeger@topeka.org
215 SE 7th St. Rm 255
Topeka, KS 66603
Committee/Boards Membership
Biography
Hannah Naeger is a local dentist, and she is now taking the next step in her community involvement by representing District 6 in the Topeka City Council.

Born and raised in Topeka, Hannah has a long history of involvement in the community. She is a lifelong member of First United Methodist Church, danced with both Ballet Midwest and Metropolitan Ballet, and graduated from Topeka High School. She moved away while pursuing her undergraduate degree and then continued on through dental school, living first in Memphis and later in Oklahoma City. This afforded her the opportunity to experience life in cities undergoing their own revitalization and renewal of civic pride.

After graduating, Hannah returned to Topeka and invested directly in the community by becoming a homeowner in the 6th District and a small business owner with the purchase of Shunga Family Dental Care. She has enjoyed knocking on doors to promote NIA events in Topeka, graduating as a member of the 2018 class of Leadership Greater Topeka, serving on the TPAC board, participating on FUMC's mission team, and singing with both the church choir and Shawnee Choral Society.

Living in other cities put into perspective the value of growing up with the supportive environment of the Topeka community. Hannah has a renewed appreciation for her hometown and wants to take an active role in securing its future.